23
April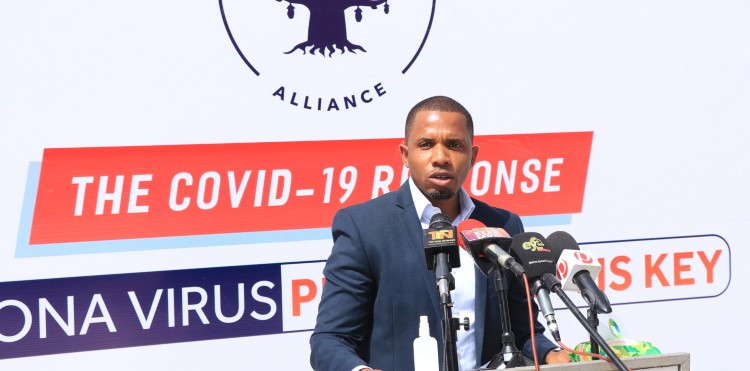 The interim executive of Citizens' Alliance (CA) announced the launch of the party's humanitarian fund named the Crisis Relief Fund (CRF) in a press conference held on Thursday, April 23, 2020 at the Paradise Suites Hotel in Kololi, The Gambia.
With the press conference participants limited to reporters only and in strict adherence to Social Distancing practices, Dr Ismaila Ceesay, founding member of CA, disclosed that the maiden initiative of the CRF, will be to provide COVID-19 relief support as part of the party's efforts in tackling the economic hardships caused by the COVID-19 pandemic. The COVID-19 relief effort will be done in two phases. Phase One will involve relief support to poor and needy. Phase Two will focus on post-pandemic recovery by providing capital to small-scale women entrepreneurs to restart their businesses.
He further disclosed that Phase One will see the disbursement of D200,000 to 28 communities in the country: focusing on needy families and women, in particular. Recipients will benefit from cash support to help them cope during this difficult time of the COVID-19 pandemic. CA will use the existing party regional structures to deliver the relief support while ensuring the privacy and dignity of the beneficiaries.
Details for the Phase Two relief effort will be announced in due course. For more images of the launch please click here.